Wild Child

Art Direction & Text: November Wong
Photography: Ezra Cafe
Model: Alice First (Elite NY)
Stylist: Jessy Cain (The Wall Group)
Make-up Artist: Dillon Pena (The Only Agency)
Hair Stylist: Sara Tintari
---
Once upon a time, we all have a wild inner child that cannot resist the temptation of taking on an adventure all by oneself. As time passes, the appetite to explore and to experience slowly dies off as we grew emotional attachment to Mondays, Fridays, and social labels. This series of collage and compositions represents what feminine spirit can mean beyond the changing bodies and minds.
It is not just the youth that reserves the privilege to be carefree and adventurous, once in a while we all need to release the self imposed constraints and see the world with fresh eyes. Venturing out alone is not lonely. It is precious to have more time to notice the signs and to ignore the noise. To be mindful is to understand what makes a woman independent, optimistic, mysterious, naive, erotic, stubborn, and sof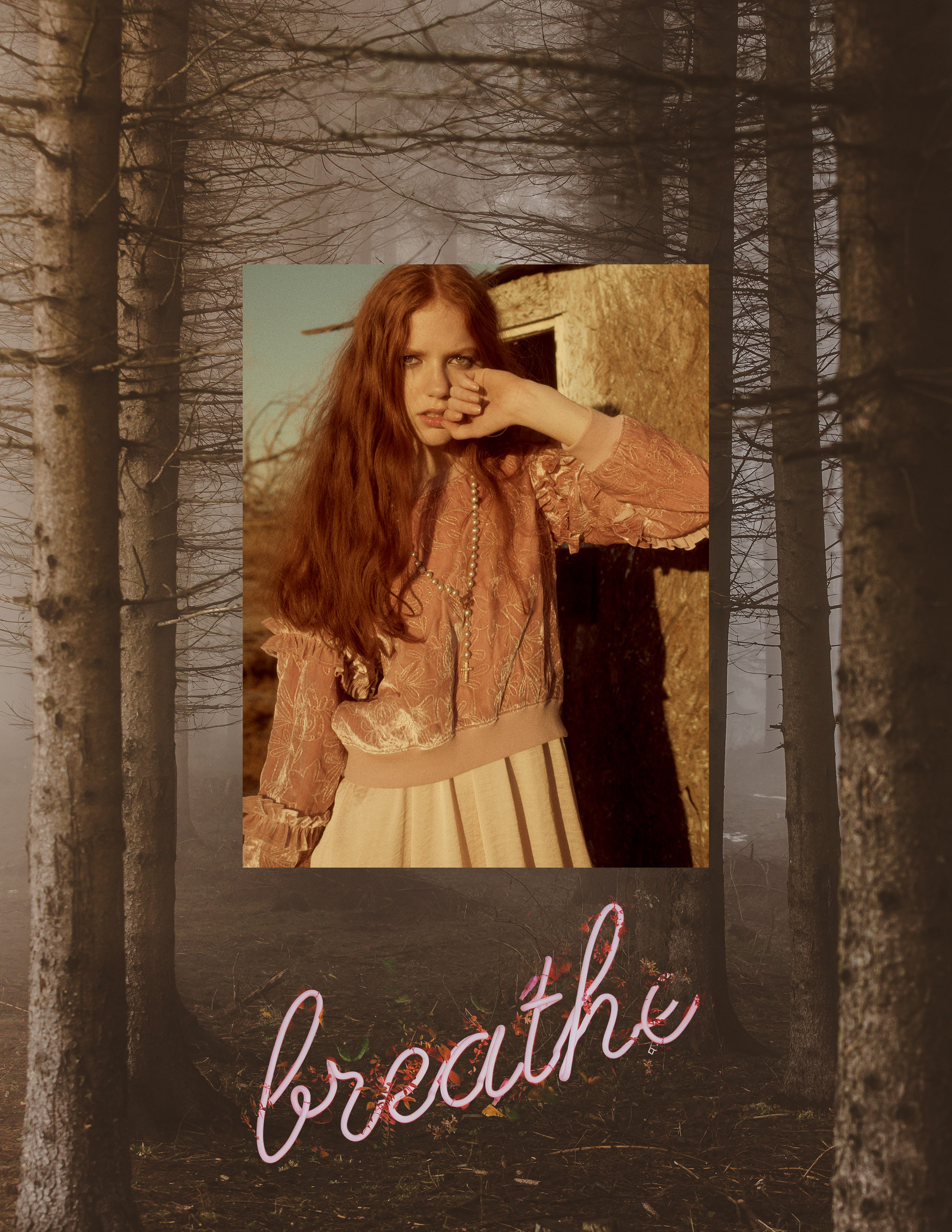 We are islands, we grow our own plants and sometimes share the same current. We are dreamers, magicians, light, mirror, and our own window. Feminity is versatile, we are who we can vision. We stare with hopes and whisper with warmth. Some of us wander off beyond what is seem to be out of touch but longing to be reconnected to our desire to feel our own presence while taking risks.
Brave women embrace their wild side, taking leaps in the face of fear yet knowing on the other side of fear awaits freedom. Let go, and let in.