Art Direction:
November Wong
Model: Maria Forqu
é
& November Wong
Location: NYC
---
Projects were directed and prepared by me and collaborate with different artist and photographers.
Each story evokes a particular desire in our daily life, yet waiting to be taken a few steps further.

Intimacy Therapy
Indigo Children
Colorblind
Opia
Chasing Rhymes
---
Intimacy Therapy

Concept/ Artistic Director: November Wong
Photo by Francesco Mosto
---
This is you.

raw and bare, a new found island formed a moment ago,
quietly you breathe,
are you asleep still?
before you know it seeds of soul will be planted all over you,

like now or never,
the colors of lives run freely in various temperatures,
finding their comfort zone with gravity,

like the only time that,
the pigments of taste learn to slide and walk on the surface,
our memories start recording,

my emotions are animated,
to watch you come alive and grow,
to see those textures of feelings inhabit on this new form of canvas,
and I need to be part of this growth

with melted trust,
you made me part of the landscape,
we follow,
leading with each other's instincts

a dream later,
you are no longer a foreign land,
a place that host restless lives,
and I am no longer a distant creator,
the monochrome relationship is now a glow in hues

This is u
An exploration of a intimate relationship and the hierarchy between creator and creation using medium which are emotionally associated with warmth, comfort and innocence: melted chocolate and candies.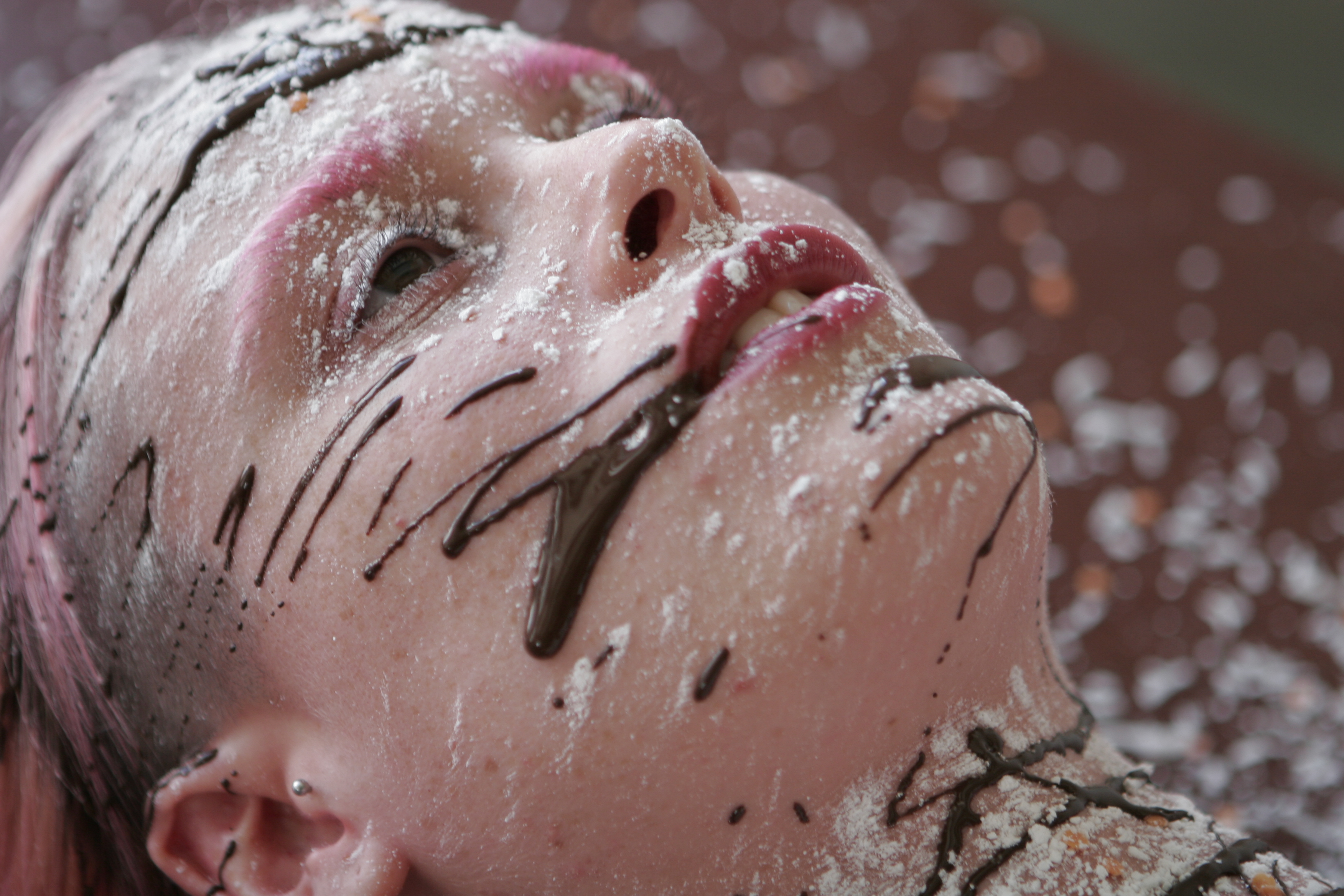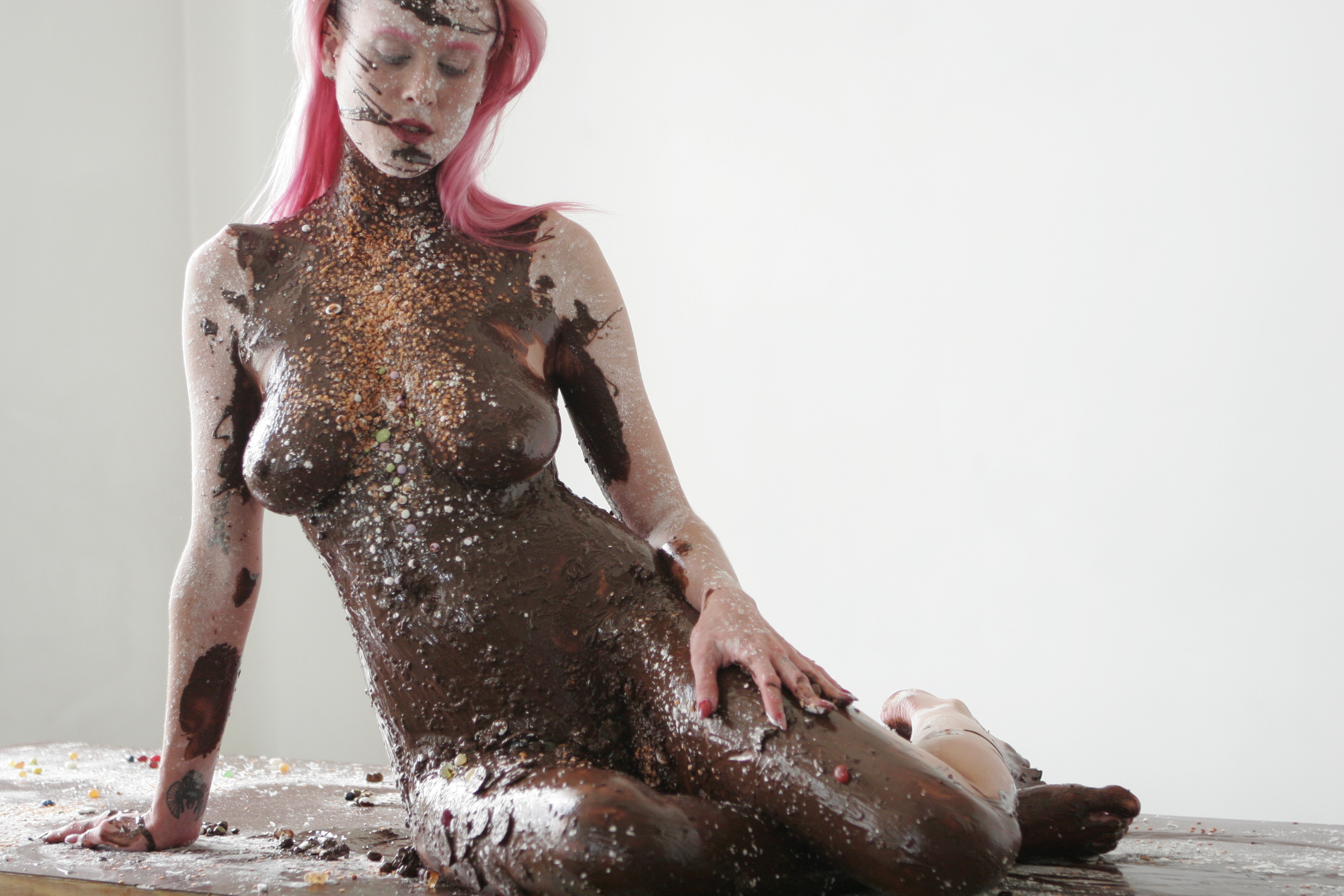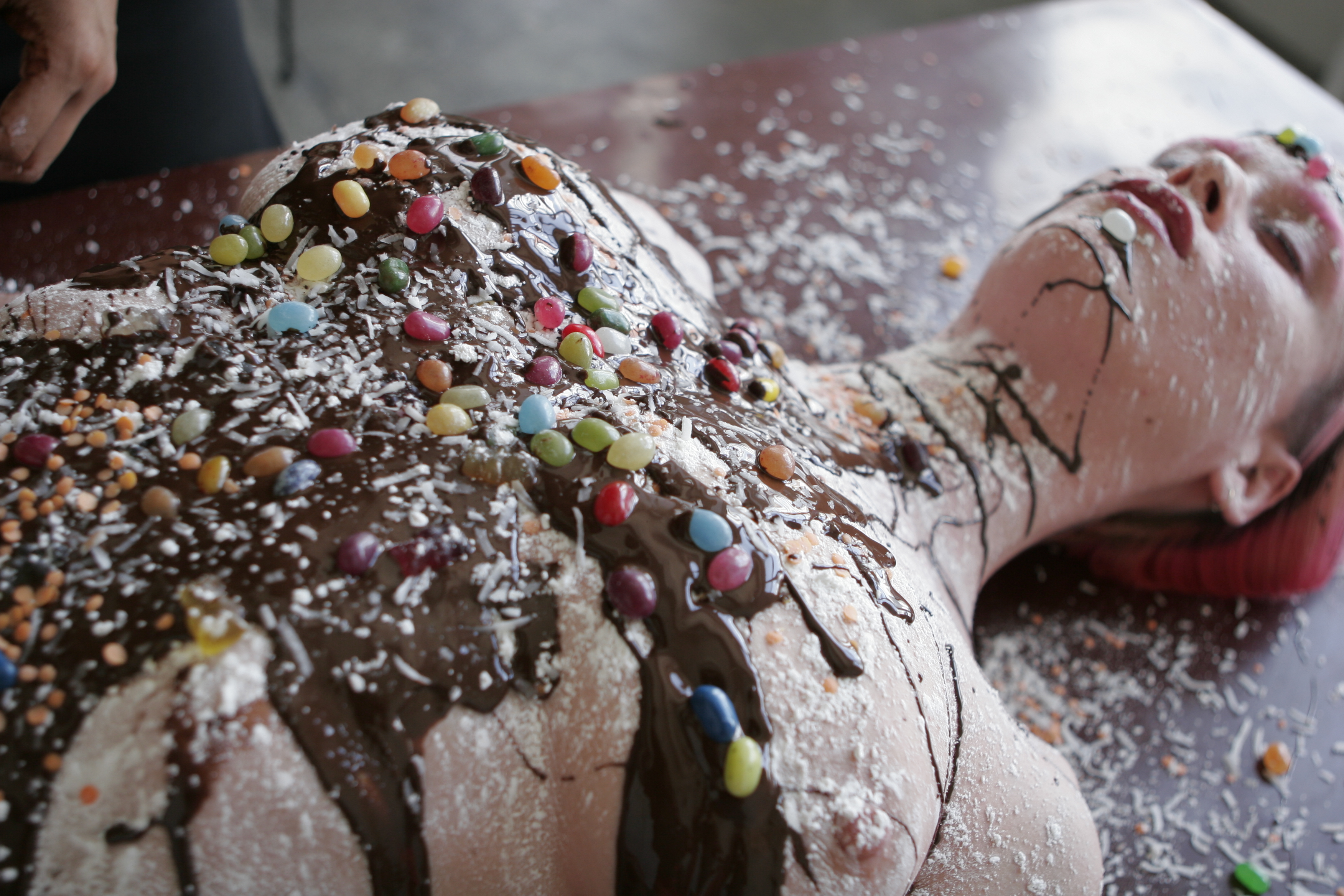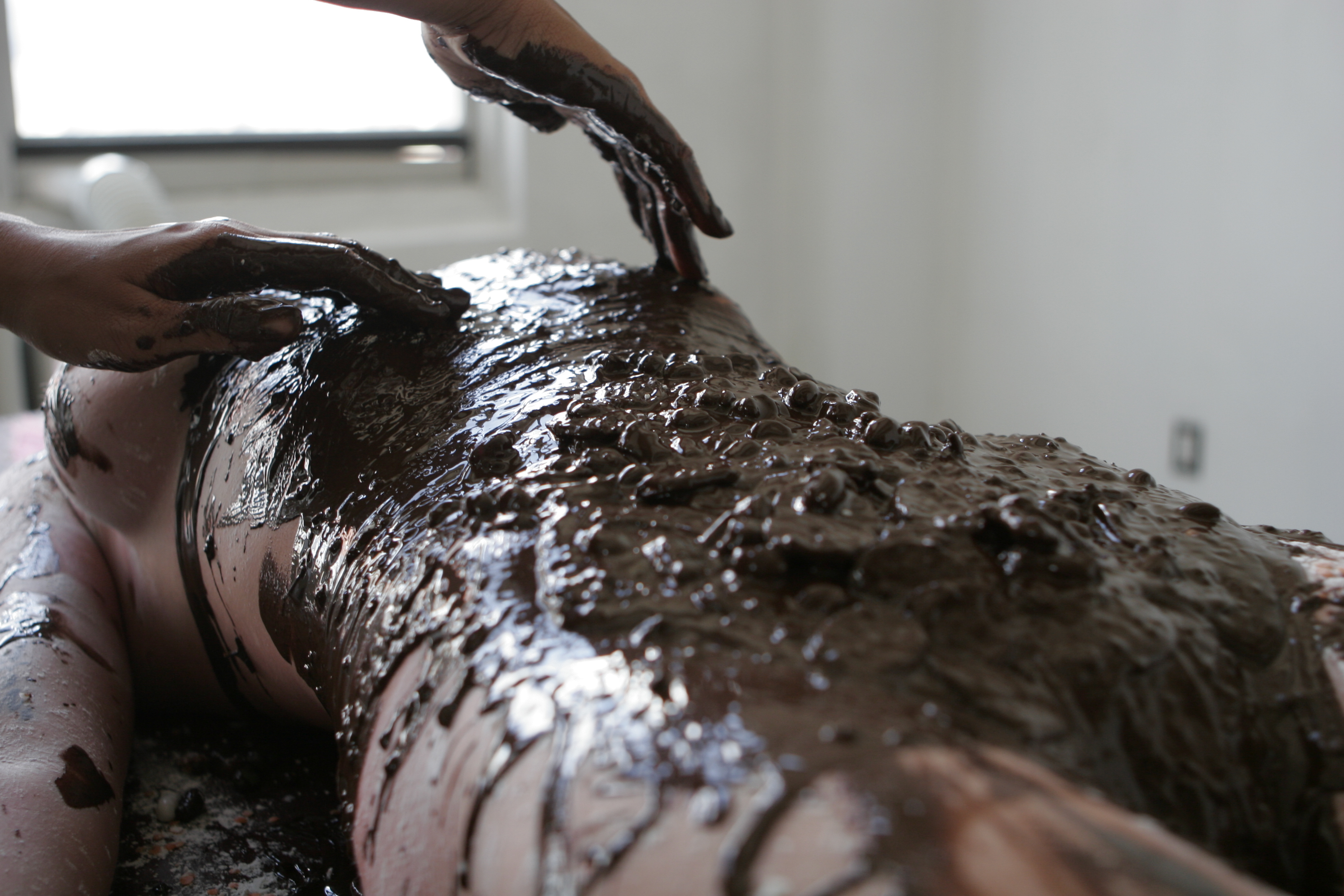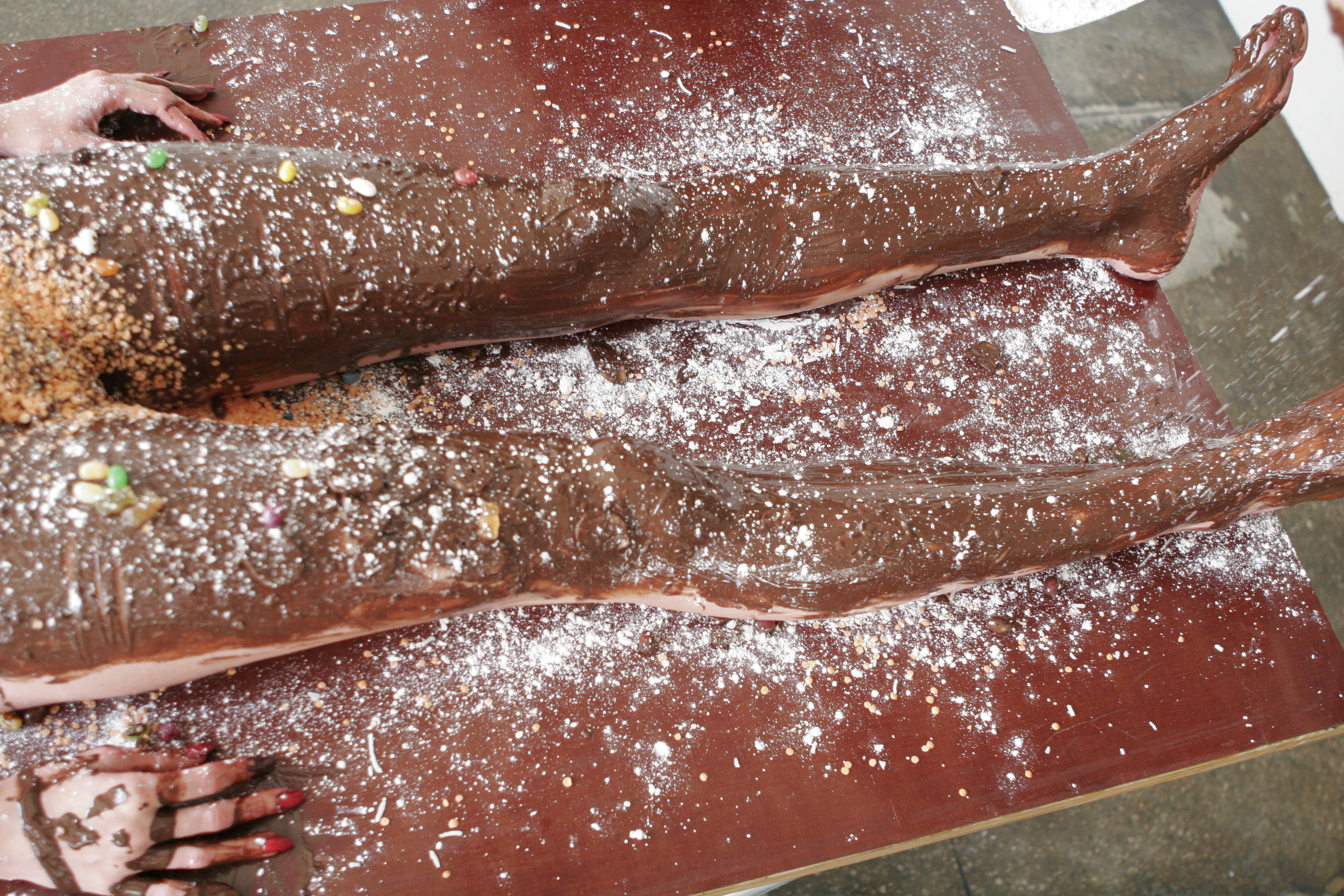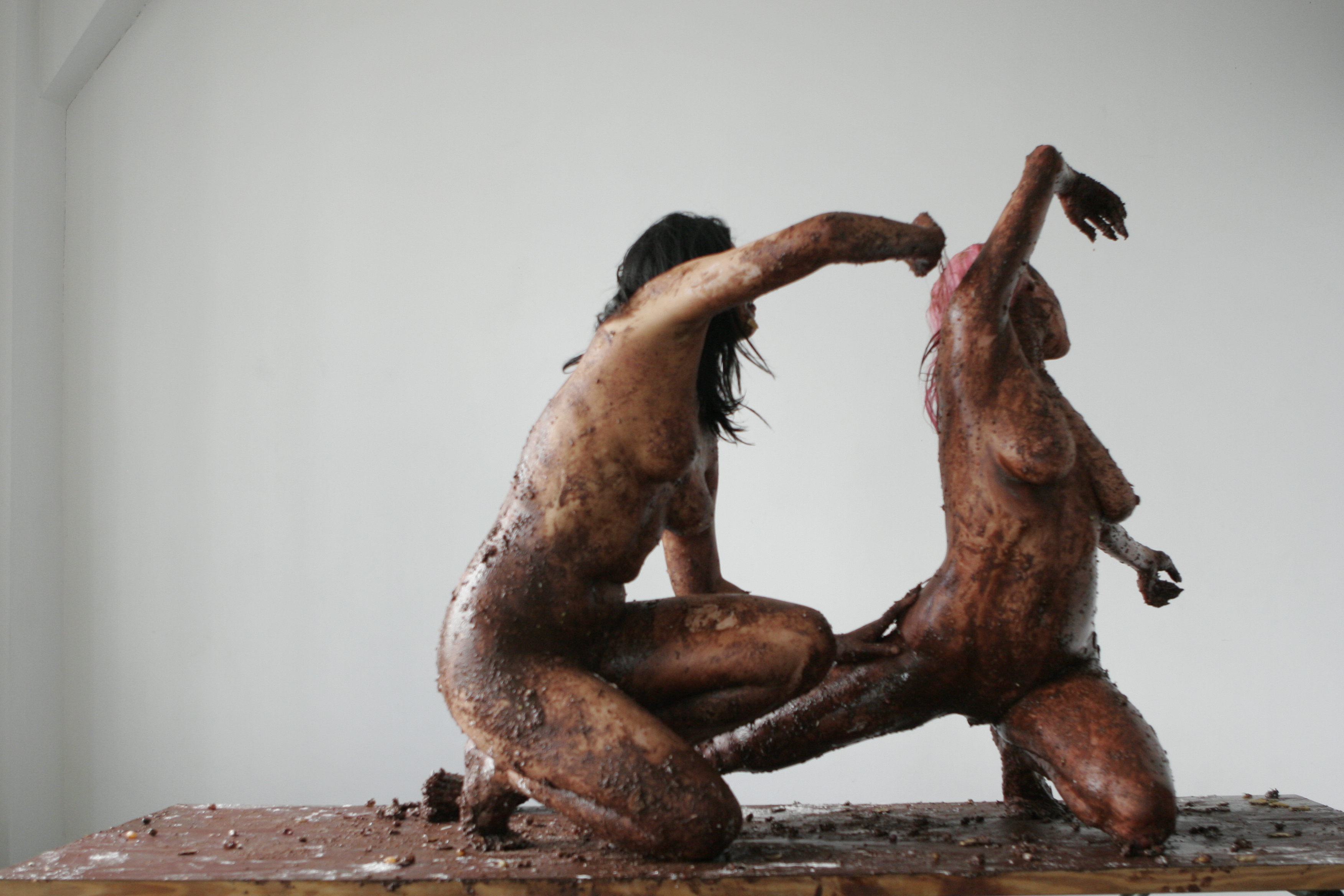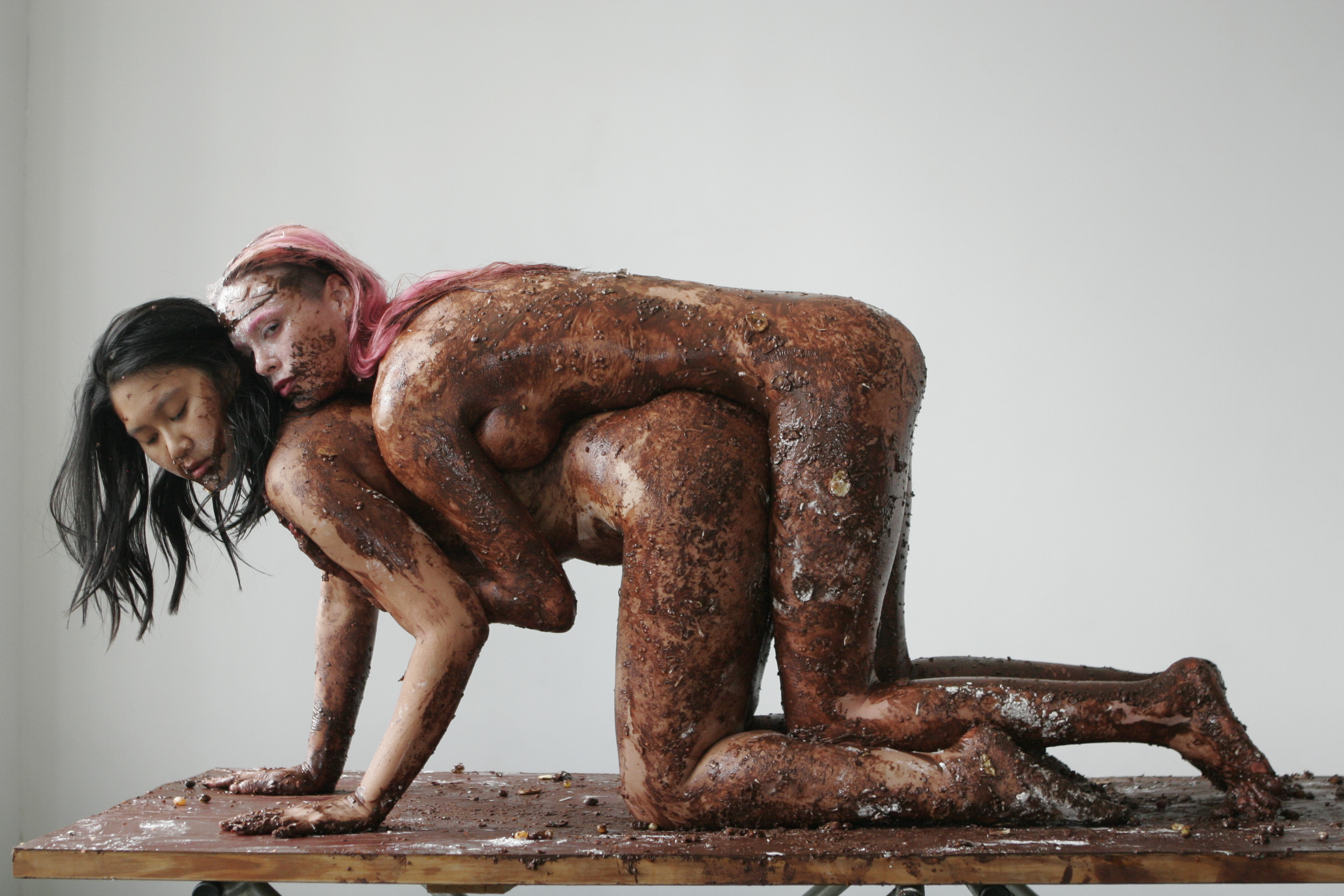 ---
Concept: November Wong & Maria Forqué

Photo by JIll McDermid & Jamie Morgan
Rosekill Performance Farm with Grace Exhibition Space
---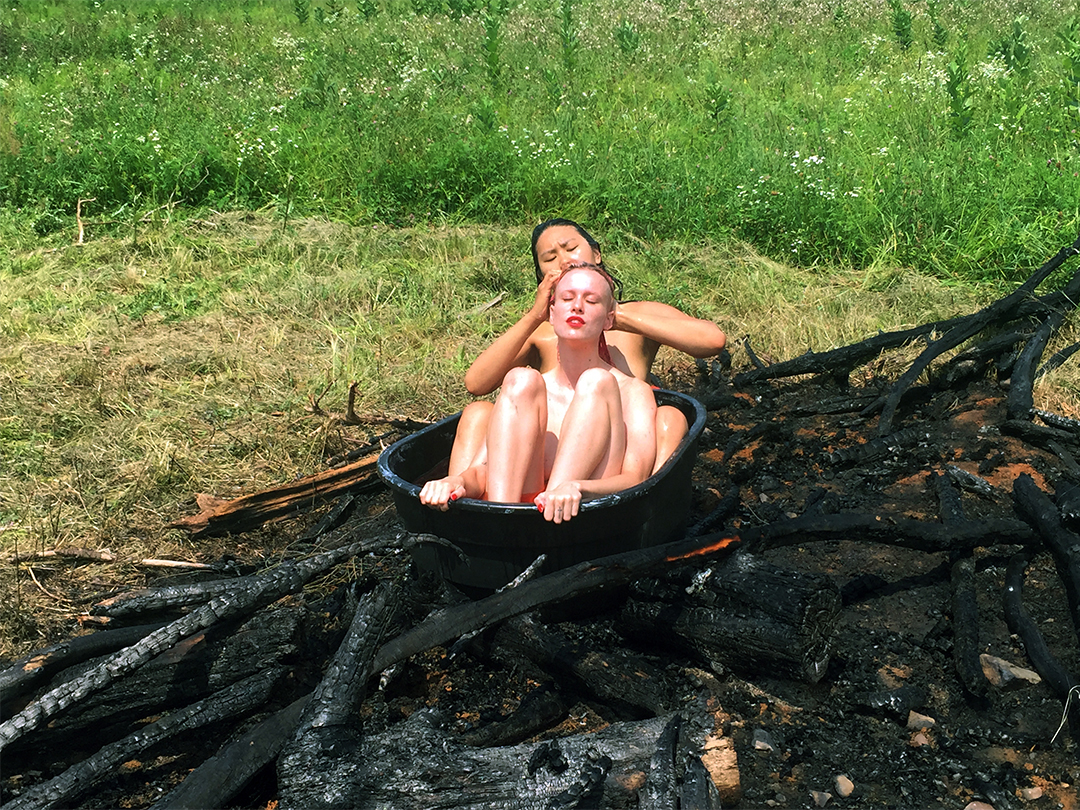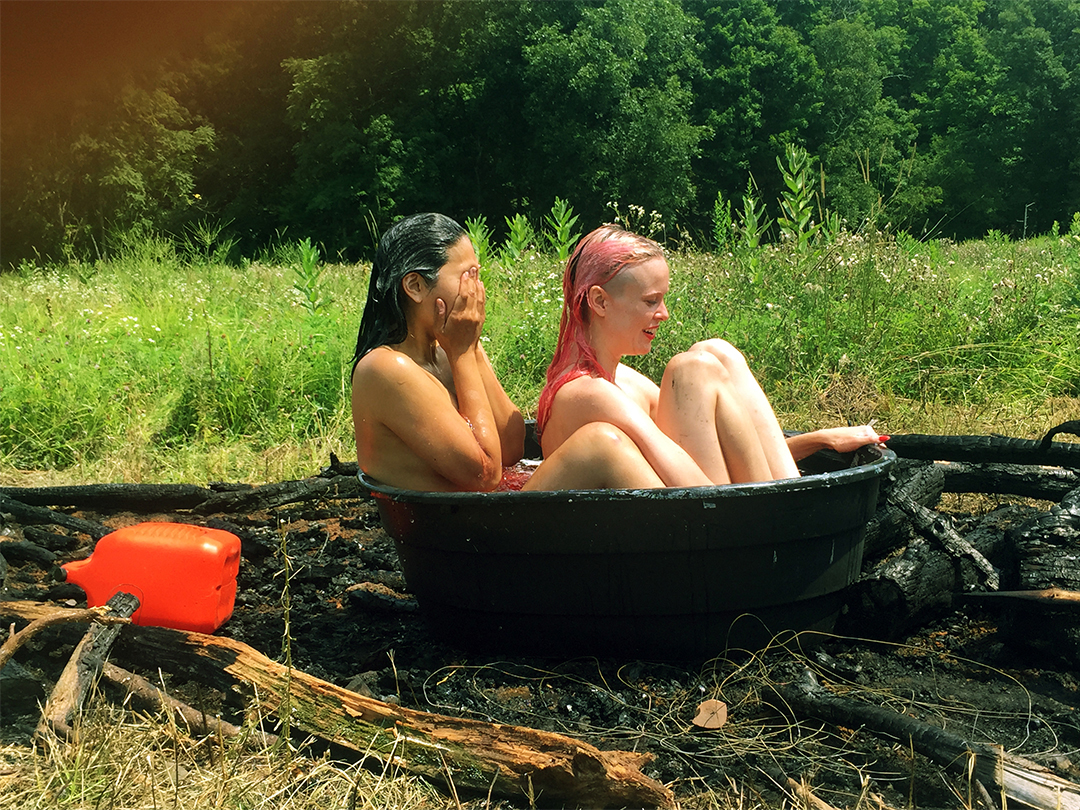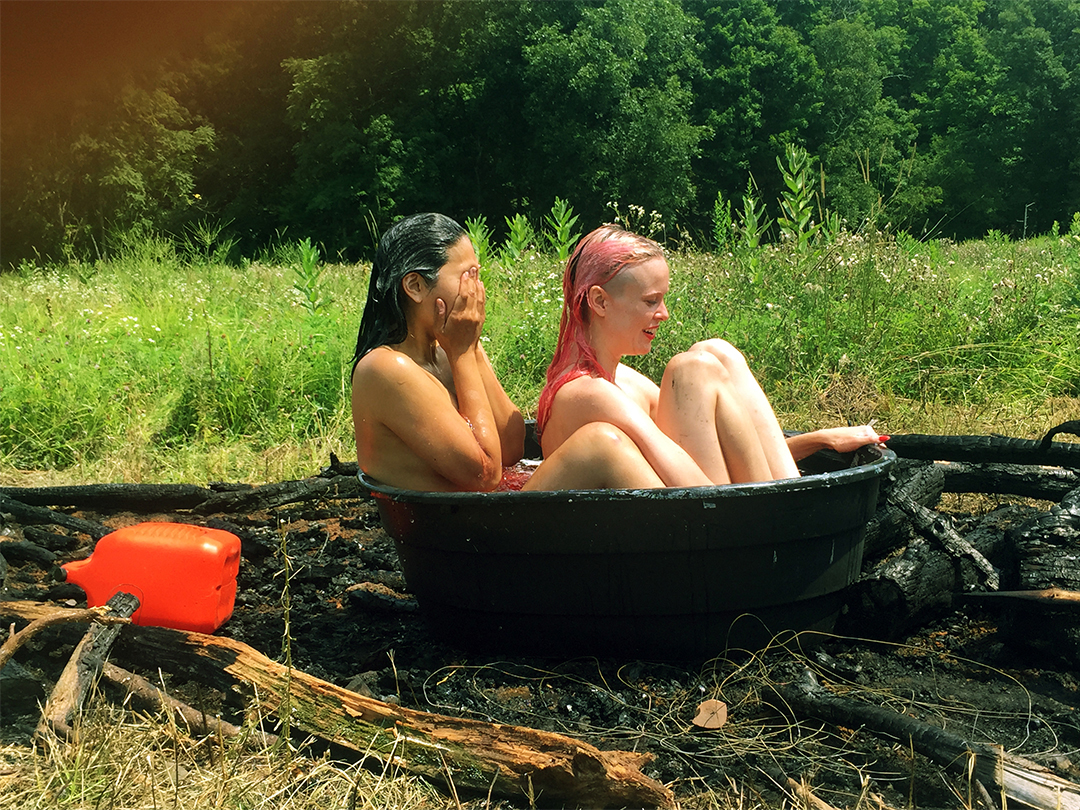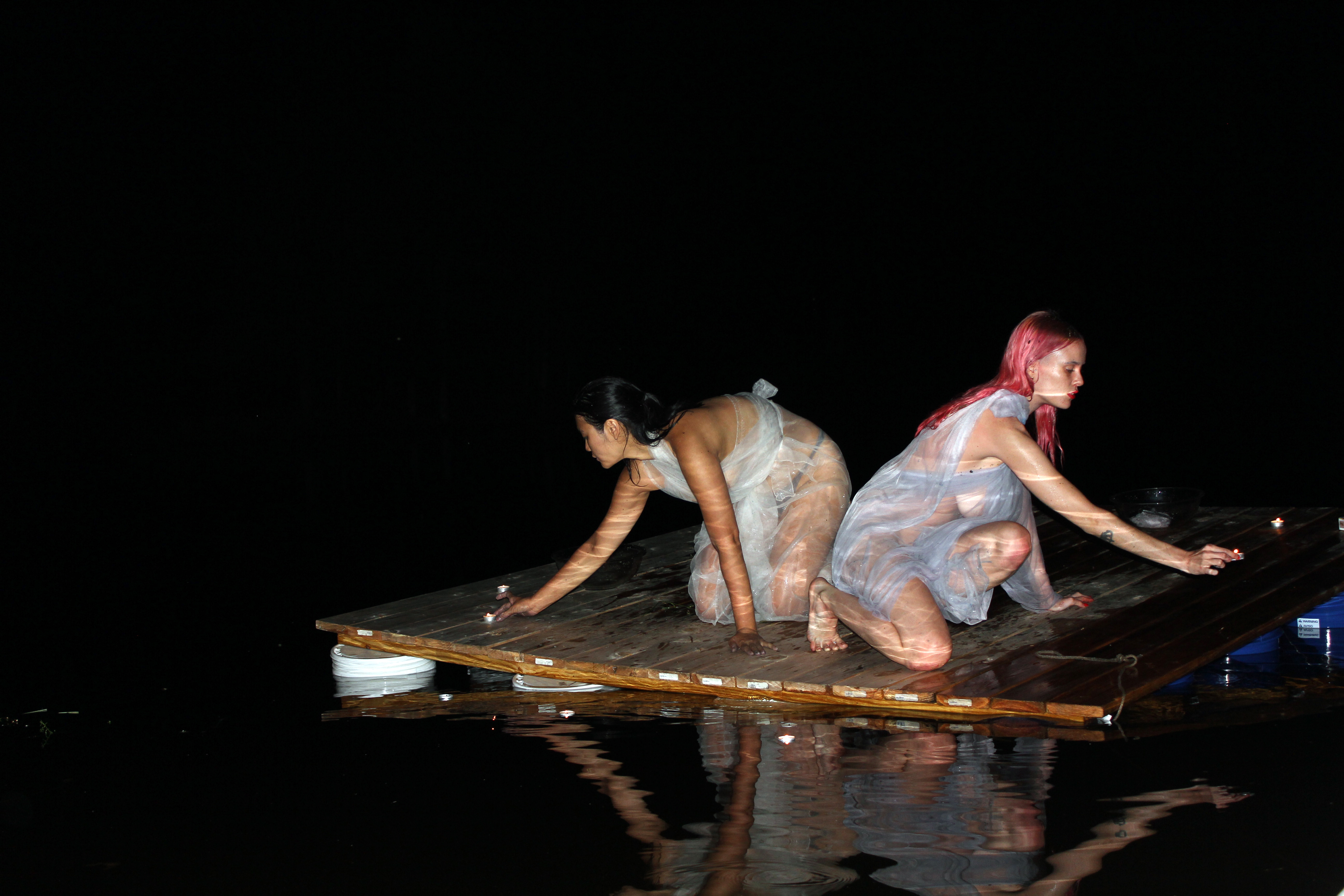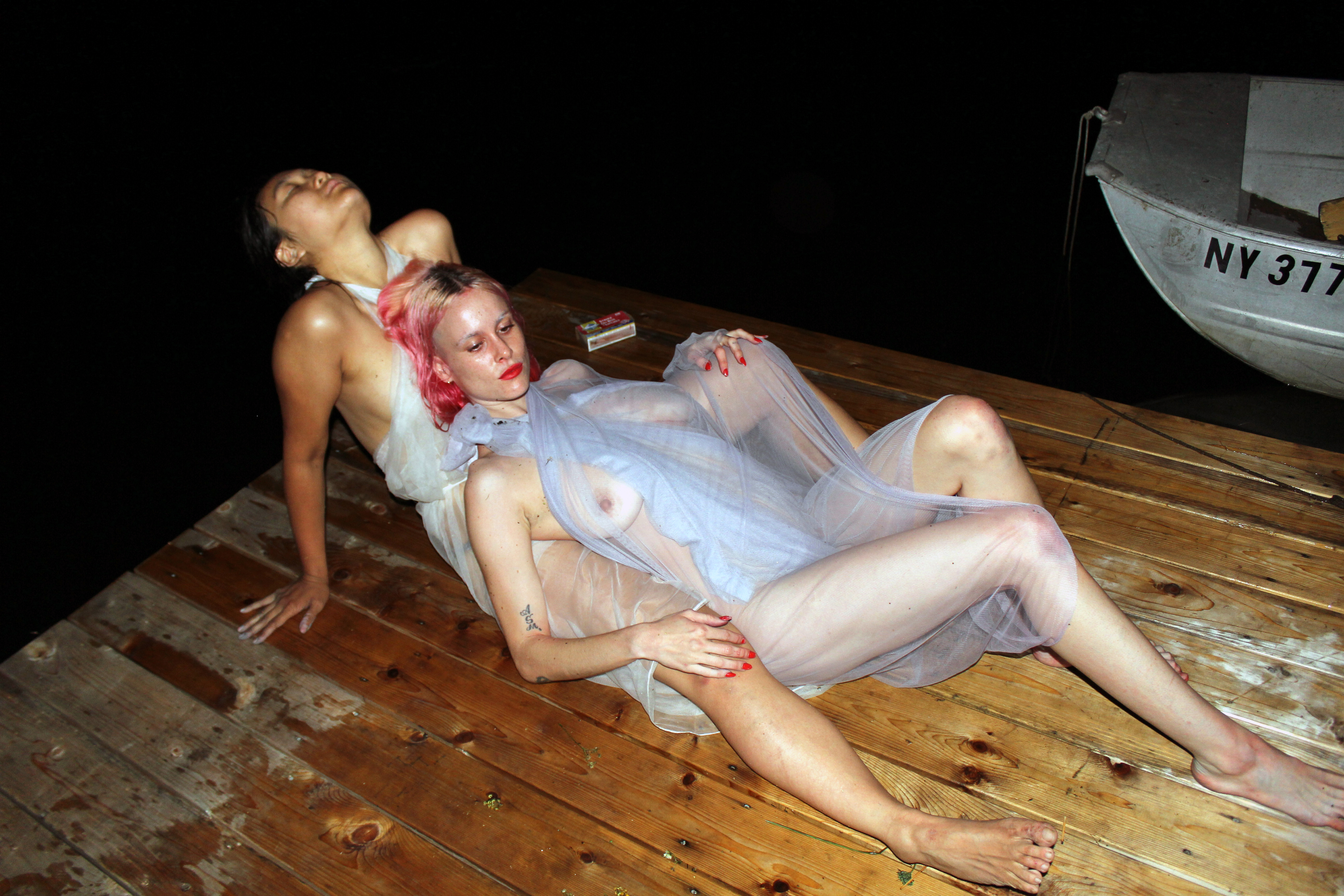 ---
Colorblind
Concept: November Wong & Maria Forqué
Performance by November Wong & Maria Forqué
Photo by J. Labaziewicz
---
---
Opia
Concept/ Artistic Director: November Wong
Performance by November Wong & Maria Forqué
Photo by Francesco Mosto
---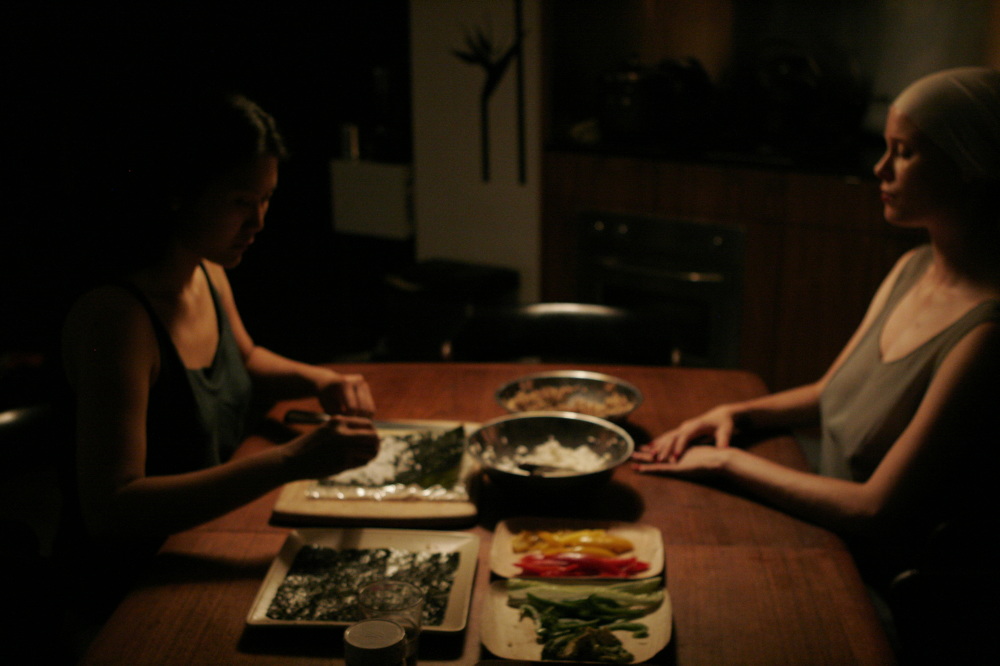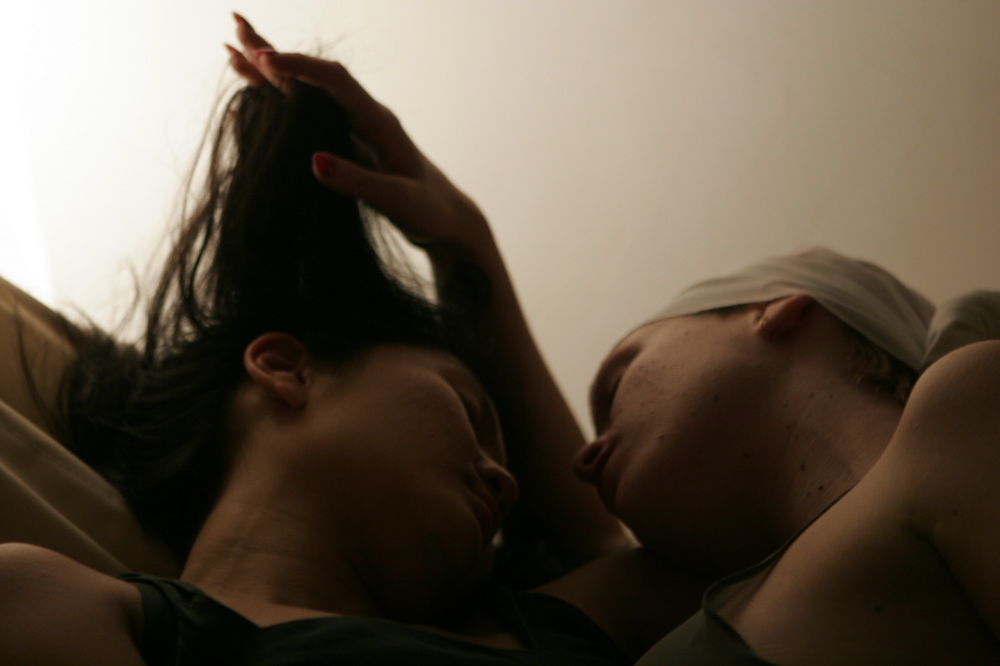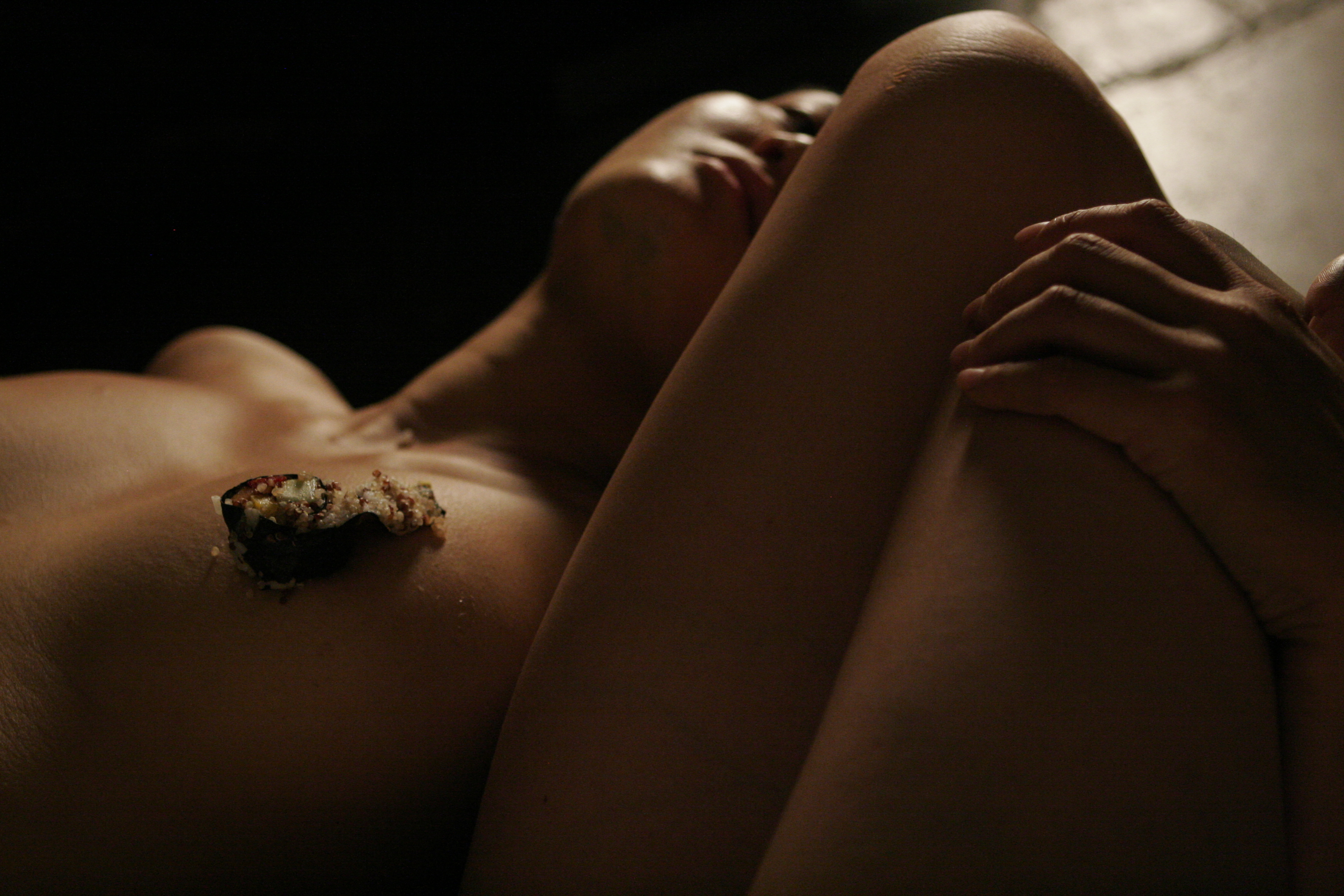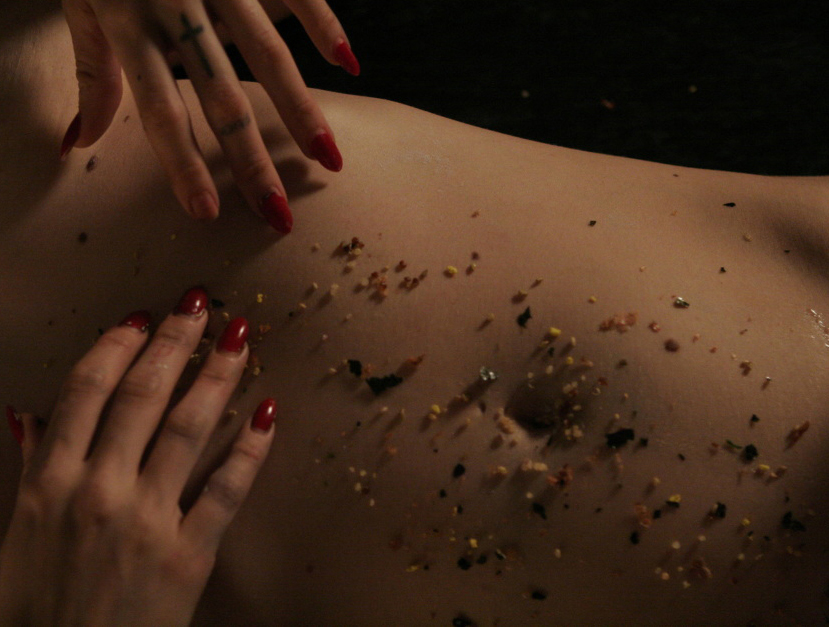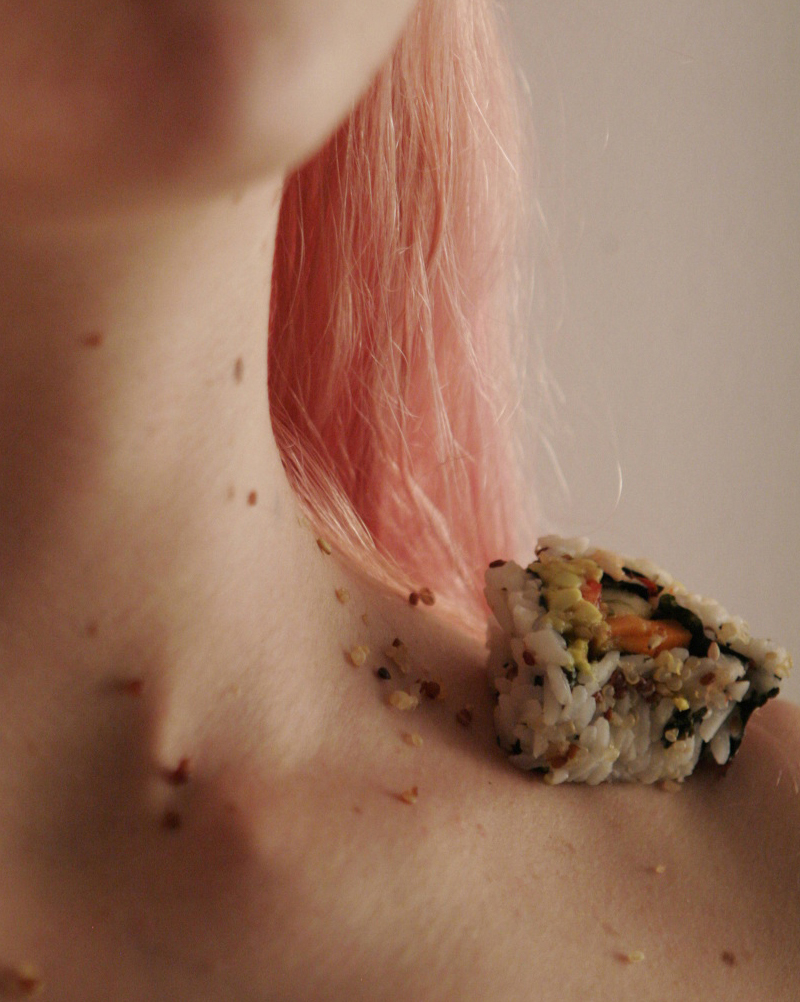 ---
Chasing Rhymes
Concept/ Artistic Director: November Wong
Performance by November Wong
Photo by Francesco Mosto
---