The Poetics of Movement

Mitte, Berlin
---
Intro
The space was designed to host an interactive installation which consisted of a piece of hanging installation, a grass like area for movement sessions and a paper-covered area to draw using the released energy from the sessions. Inspired by the art's previous project "Hér" made in Iceland, the place was transformed from a event space/conference room into a safe space where viewers were invited to join a guided session, then translating those new learned physical vocabulary onto paper.
Part I: Installation
An installation was created in two days using hundreds of ziptie to create several concave surfaces which resembles the breathing skin. The hanging mobile occupied the space below the skylights which soften the atmosphere above the green carpet. Participants were encouraged to interact with the installation while moving around the space.
Part II: Movement Sessions
Body language by definition is "the conscious and unconscious movements and postures by which attitudes and feelings are communicated."


How our bodies move in daily life is mostly functional according to our habits. Much like the words we use to communicate, a comfort zone is created and the lack of exploration limits our imagination.
The guided movement sessions awakens participants' consciousness towards their movement of each body part. Once the awareness is established, the exercises emphasize on paying more attention to the relationship between the body and the surroundings, like a conversation between people and even within oneself.


The collective movement is not quite like a dance as it was meant to be experimenting something new physically and to trust one's intuition. It's a process of learning to use unfamiliar words to write poems without hesitation.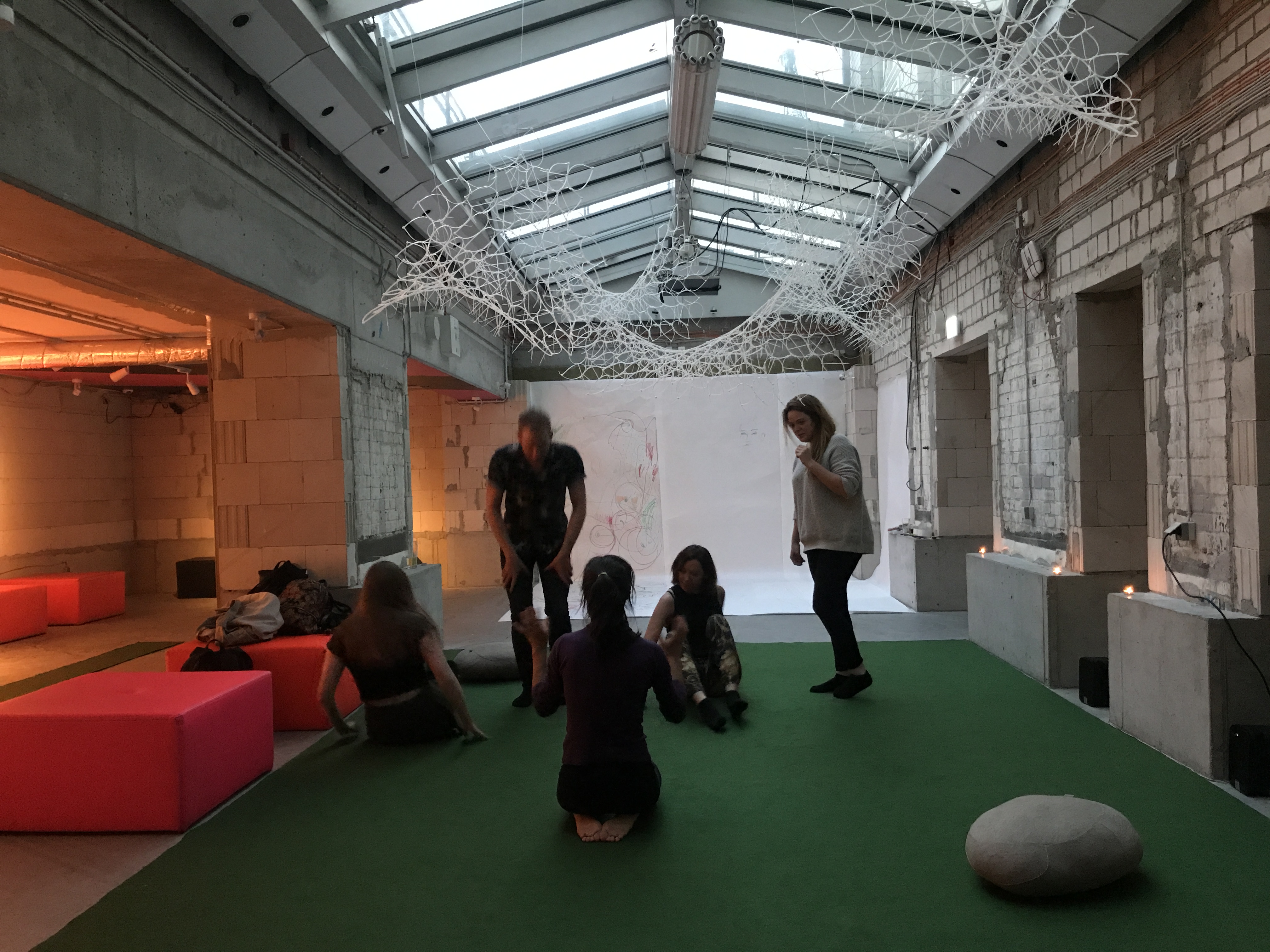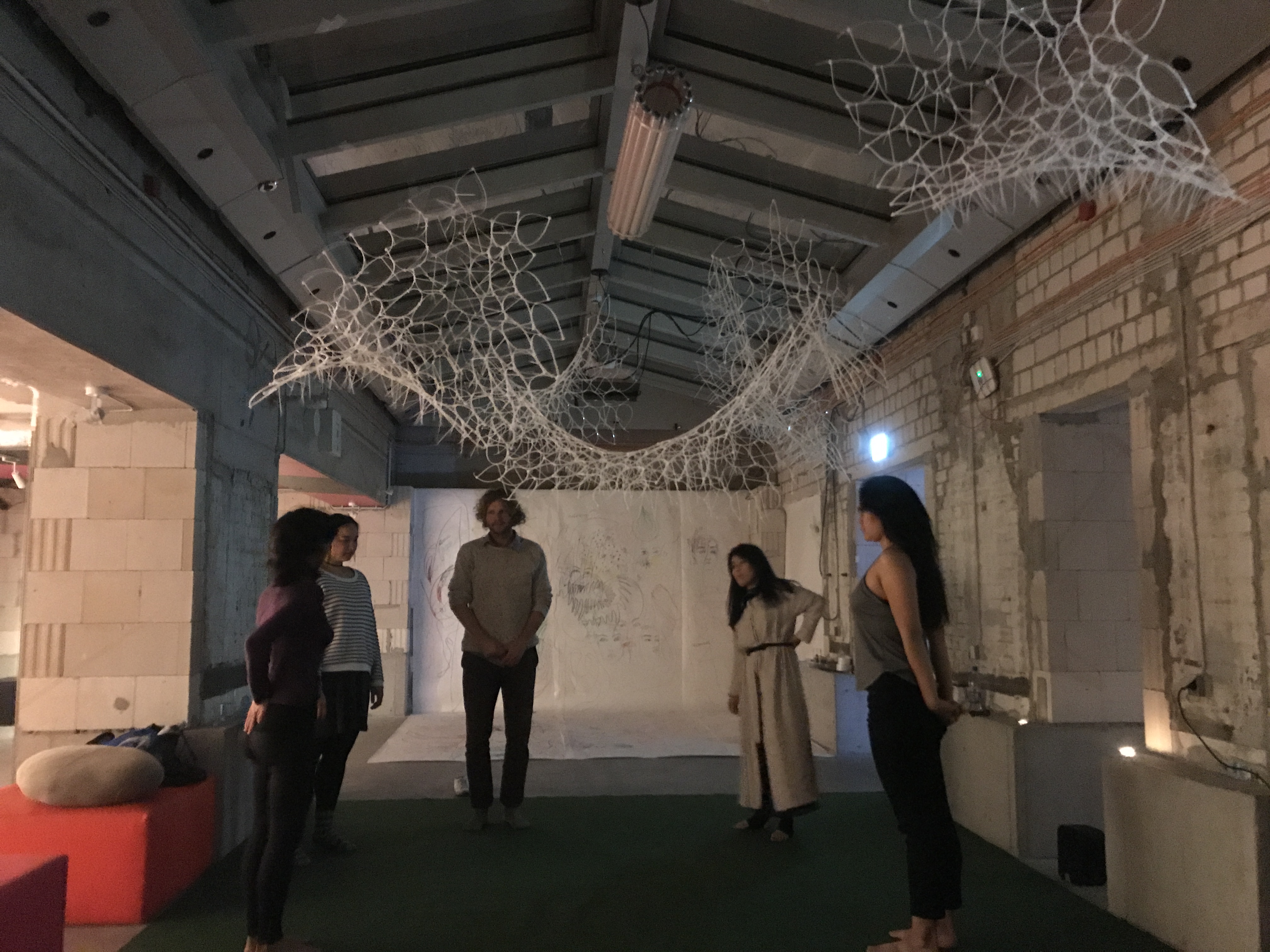 Part III: Drawings
The movers translate what they've learned in the three dimensional space onto two dimensional surface, yet the conversation continues.

The fluidity of the movement travels across the paper and overwrites what came before. The instructor sometimes give cues to break the rhymes such as claps her hands and asks the participants to write down any word that come to their minds.
A sense of freedom and relaxation is often experienced by the participants. Letting go of worries to perform help them to focus on being in the preset thus allowing their energy to flow.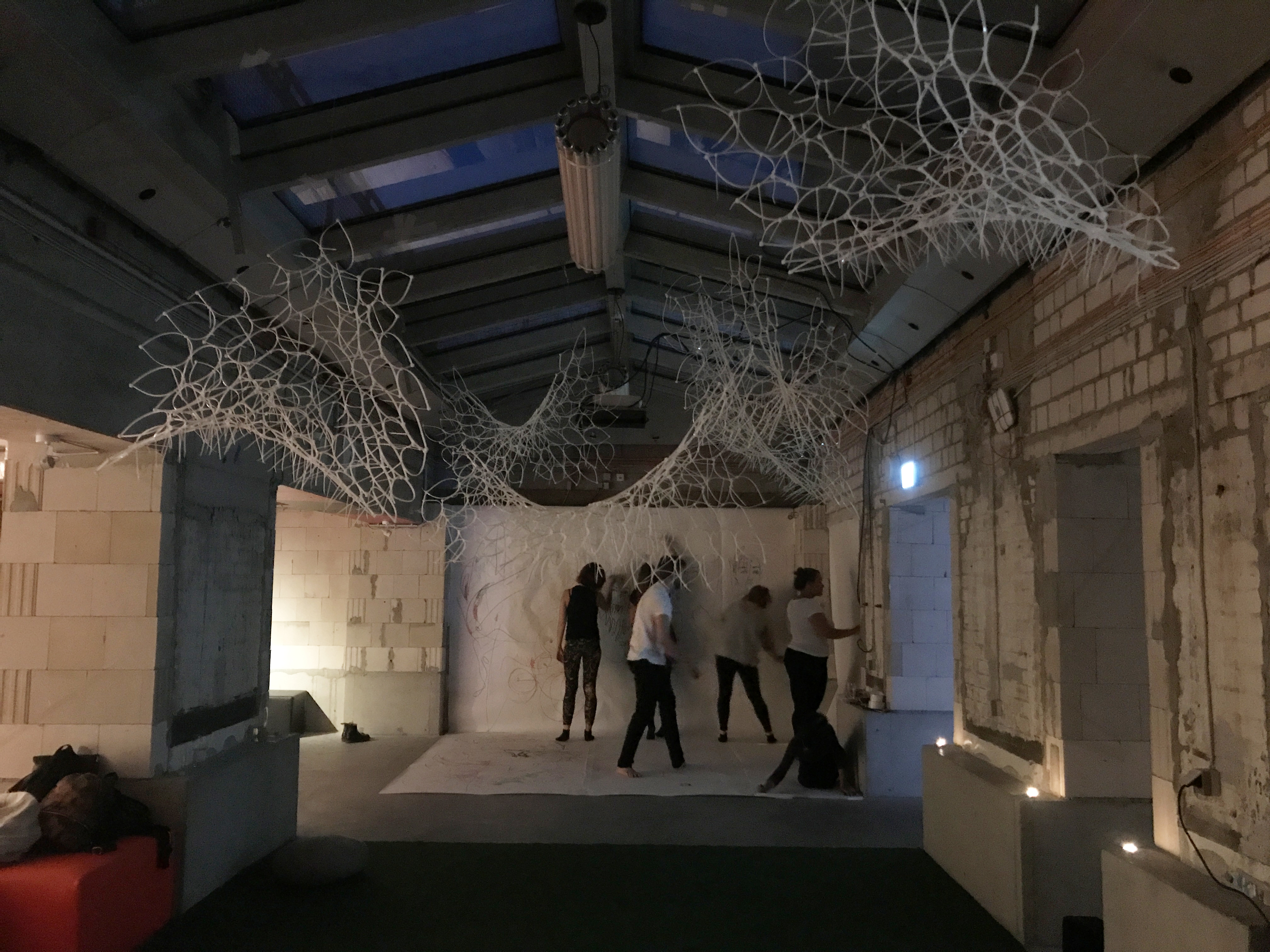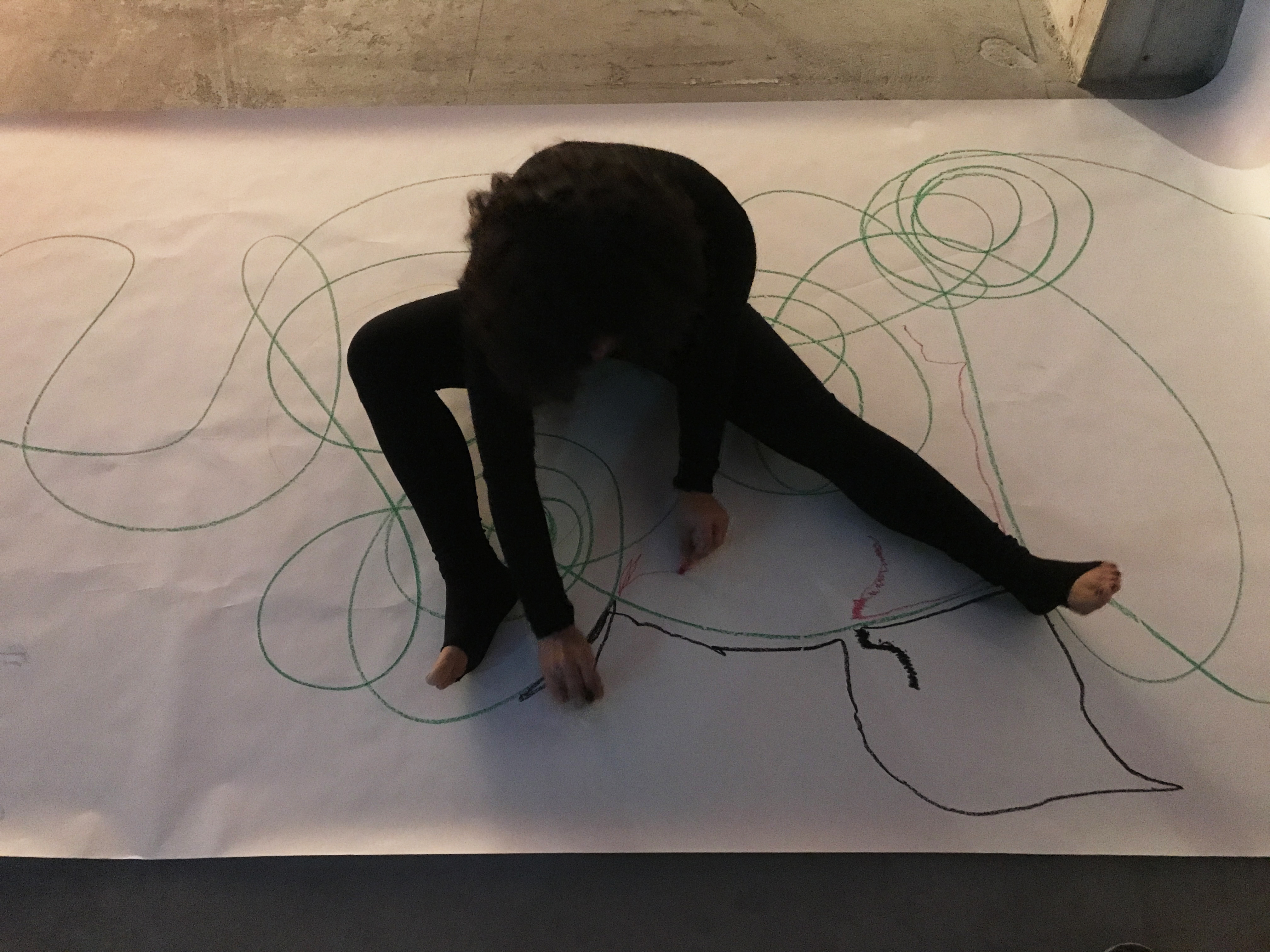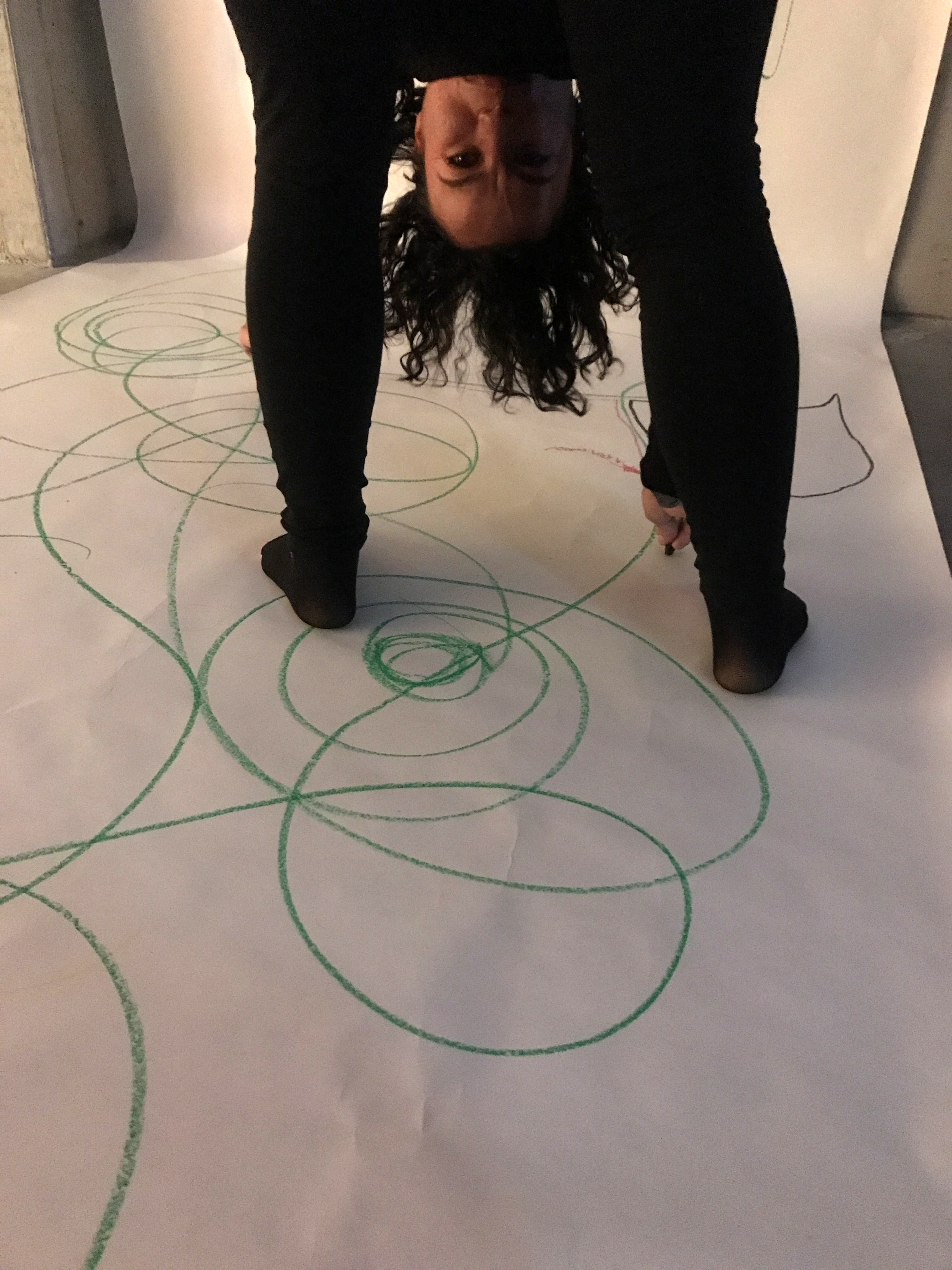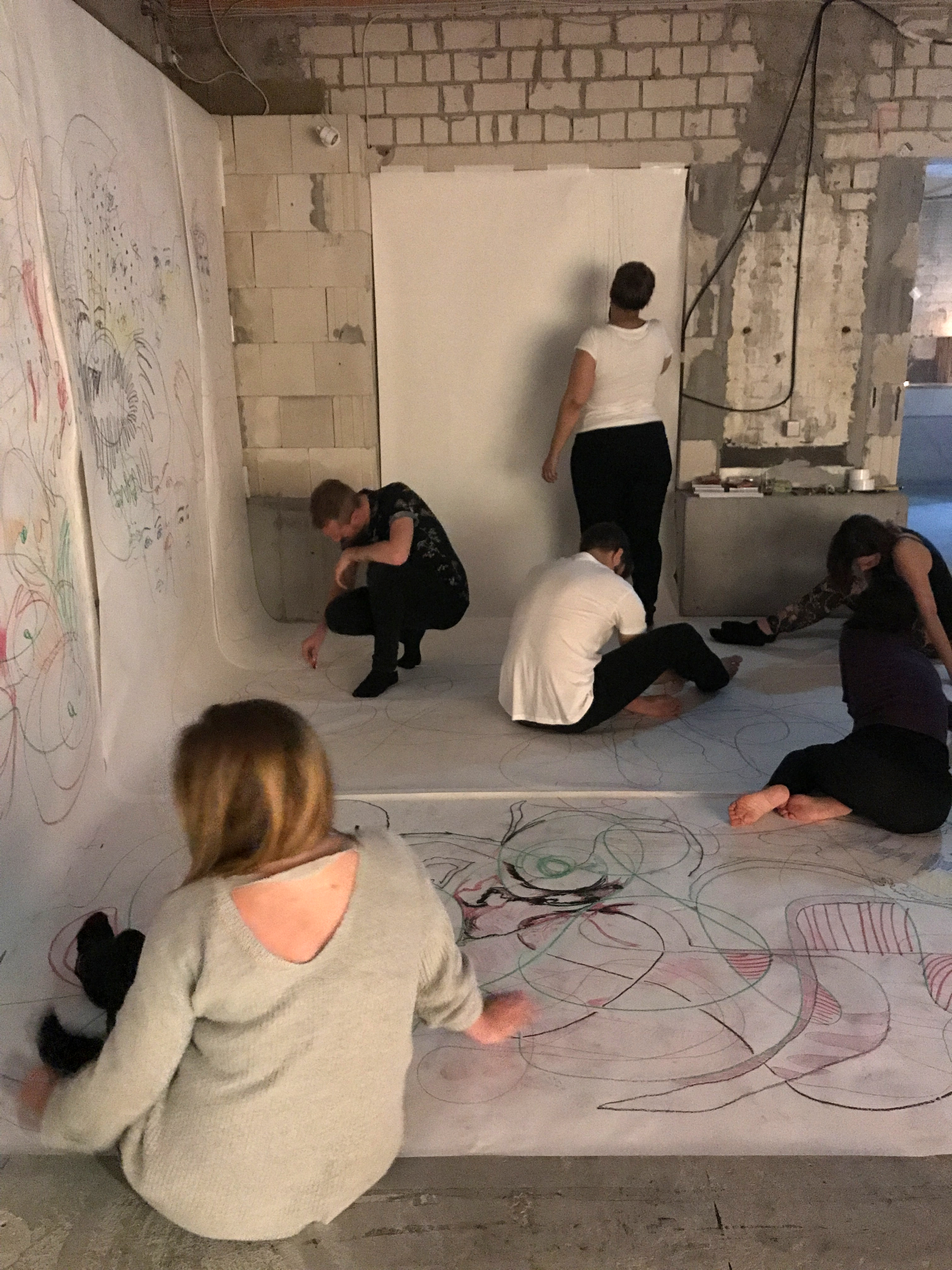 Duo movement: November Wong & Thais De Almeida Prado
Special thanks to: Melissa Pische, Bonan Zhu, Marcela Fae, Thais De Almeida Prado, Caroline Chaves & Timm Hammer Sponsor: Donnerstag/ Clubmate Taiwan
Music(top left to bottom right): Before and After by Collectress, Feel Good Inc by Gorilla, Blue Paint by Kevin MacLeod, Rosegold by Entro Senestr, Closer by Nauges, Mes by Murcof, Wen uuu by Shlohmo, These Semi Feelings They Are Everywhere by dné, Comptine d'un autre été by Yann Tierse, Hypnos by Daemonia Nymphe.