Magazine Collage
Hand cut collage
The inspirations are drawn from everywhere including specific techniques, daily events, emotion influences and social changes. Personal humor and interest are heavily expressed throught this particular art form.

New collaborations with a fashion magazine will be released in early 2018.

Themes are explored whitin definitions and relationships.

of colors,
of feelings,
or compositions,
of female and male,
of character and viewers,
of desires and expressions,
of harmony and dissonance,
of background and foreground.
Reconstructing Memories 8.5x11"

To own your unknown 8.5x11"

GirlGang 22.9x17.8cm

Make Me a Kaleidoscope 16.1cm x 10.6cm
Fleeting Romance 28" x 10 3/4"


Rumors 22.5x27.5cm

About Last Night 21.5x27cm
True Color 22x27.5cm
Hollow Hearts 18x30cm
Shame 12x20"
Oh My G 30x48cm
Two Thoughts at Once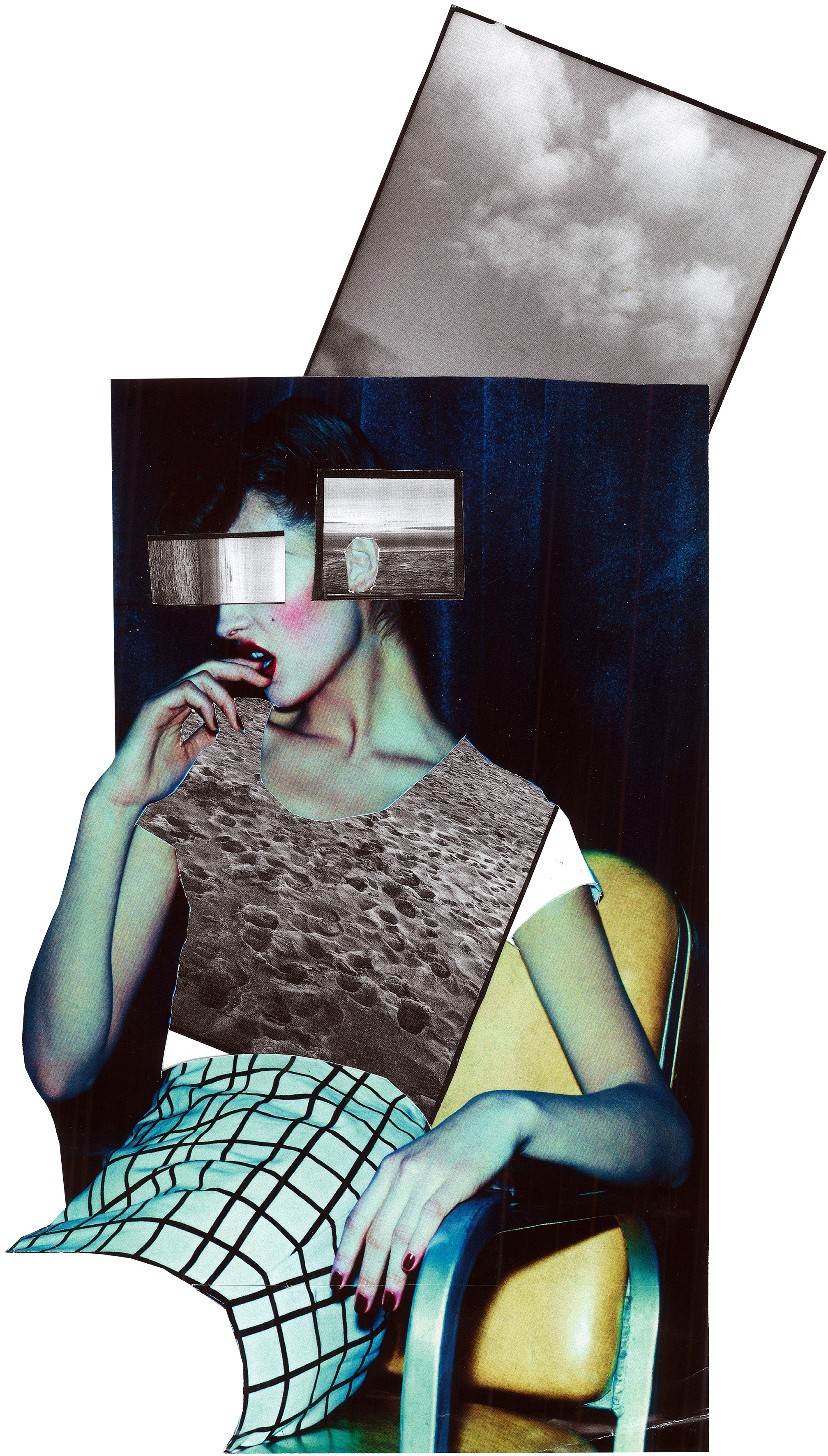 ...then we stopped wanting 11.5x7"
Hide and Seek 15x30cm
Men & Women 18.5x11.5"